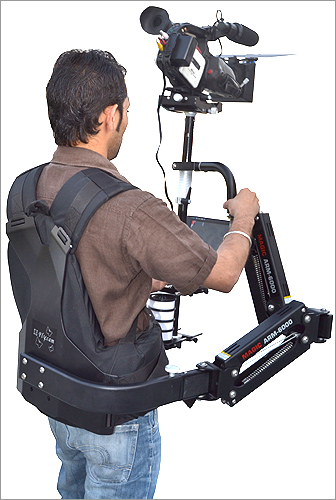 TITAN FLOWCAM PRO MET VEST VOOR CAMERAS TO 10KG
TECHNICAL INFO


Extends to 66" high
Weight Capacity : 38 lbs
Construction : allumunium
Color: Black anodized
SPECIFICATIONS :
Lightweight, compact, and sturdy
Quick set-up and breakdown design
Extremly Portable
Non-slip adjustable rubber feet
Scratch-Resistant Finish
Portable-legs fold for transporting
Sophisticated knobs
Magnificent design
Easily collapsable
Quick release leg locks
Tripod placing / mounting : Floor-standing
This system can bear up to 22lbs weight of cameras.
This system includes:-
An articulated arm
A supportive vest
A Flicam 6000 Stailizer with lcd mounting adapter & battery mounting plate
Tripod Stand
Docking bracket
The padded support vest has three attachment points for its suspension system plus a wide lower 2 inch cushioned "belt" secured by velcro.
Vest has five buckles,whole body pod 2 inch cushioned and a standard arm connector. For added strength and durability arm connectors are made of aluminium.
Basically, you'll spend a few minutes the first time you put this thing on in order to get it comfortable. Once you've tightened all the straps, you shouldn't have to change anything (unless somebody else wears it)... just use the quick-release buckles to slip it on and off. You need one-time adjustment for all.
The articulating arm screwed right on to its socket, so you're not stuck with that thing banging around when you're taking a break between shots.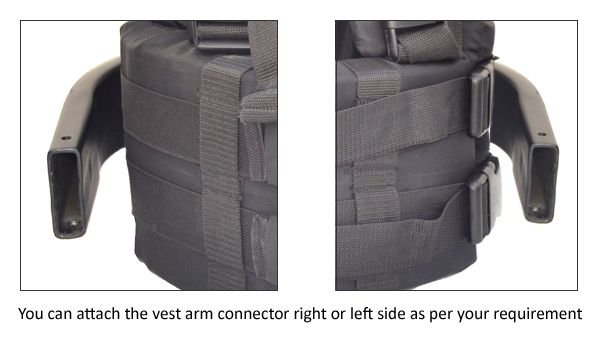 WEIGHT;
TITAN PRO ARM - 3.9kg
DV Vest - 3.3kg
FlIcam 6000 complete - 7.5kg
Tripod Stand - 1.90 kg
Docking Plate - 700 gr
magic cage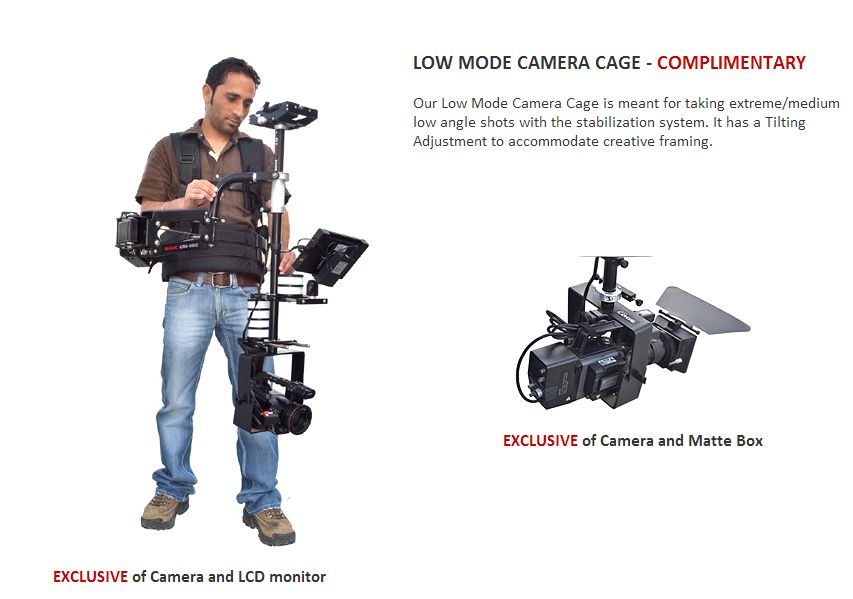 The FlICAMPRO 6000 is packed in grey foam to save the shipment from damages during transition. The grey foam is packed in a black bag. The black bag with grey foam is secure and comfortable for carrying the product during shooting.